Sale of medical devices and products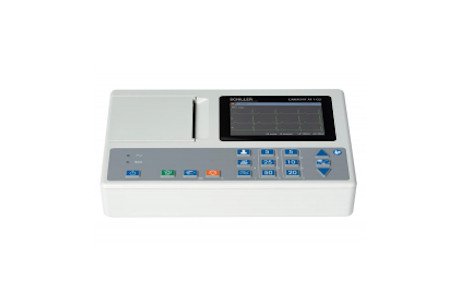 Cardiovit AT-1 G2
ECG
Lightweight (1.94 kg) and portable 12-lead ECG with 5 "colour 3-channel display, completed with top technical parameters such as: 5" colour touch screen, ECG signal sampling frequency 32kHz, ECG bandwidth 250Hz, 3-channel real-time printing on thermosensitive paper. It has the latest measurement and interpretation program. It is very high quality and trouble-free.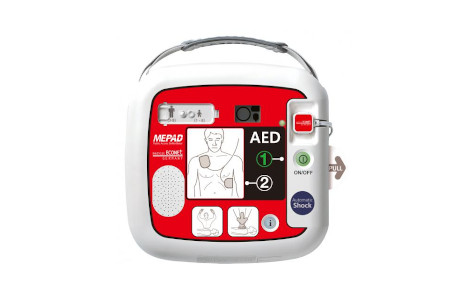 Automatic external DEFIBRILLATOR - ME PAD
AED
ME PAD auto is intended for wide use in medical and non-medical facilities, in schools or in companies. It guides the person providing first aid through the process step by step. It is equipped with voice help and graphics in the Czech language with clear instructions so that it can be used by anyone, including people with minimal knowledge of providing first aid.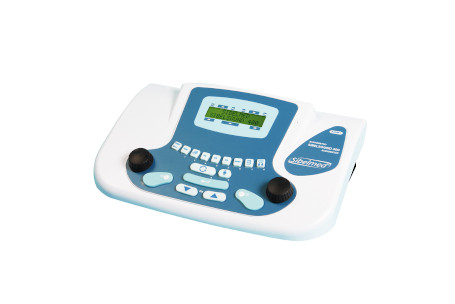 Audiometer SIBELSOUND 400
Audiometer
This Audiometer is designed for quick and easy audiometric hearing examinations and screening tests. The entire system is controlled by a Digital Signal Processor (DSP) for reliable, fast and simple audiometric examinations of hearing limits and screening tests, such as the above-threshold tone test. The audiometer was developed by well-known specialists in the field in accordance with the standard criteria of national institutions such as UNE and international institutions such as IEC, ISO, etc. Direct printing to a USB printer.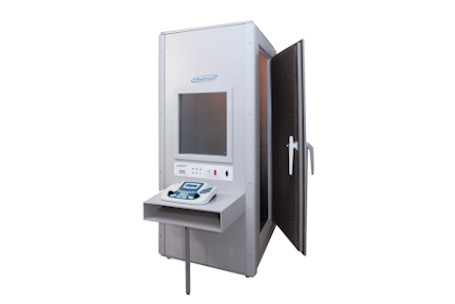 Sibelmed audioMETRIC test booth S40A
Audiometric test booth
The test booth is suitable for all audiometers on the market. The dimensions of the audiometric booth are 90x90x210 cm. Thanks to the use of modern materials, these quiet booths have an acceptable weight (approx. 265 kg), a high insulating function and a nice and modern look. The outer surface is made of washable panels. There is a LED lighting inside the booth. The whole process from design, through production, to sales services, is in accordance with the quality standards ISO 9001, the European Directive for Medical Devices 93/42 / CEE and the standards IEC60601-1, ANSI S31, ISO 8253-1.
Establishment of an occupational physician's outpatient clinic on the premises of a client for OHS
For our clients for OHS, we can provide (in the case of interest and spatial possibilities of the client) the establishment of an outpatient clinic of an occupational physician directly on the client's premises. We will secure the formal part of the clinic in the form of drawing up of documentation (Regional Office of Public Health, Ministry of Health). At the same time, we can design the clinic's equipment, including a drawing with the layout of clinic's equipment (furniture, instrumentation). We provide material equipment for the ambulance (furniture, medicines), device equipment (ECG, AED, Spirometry, Audiometer, Audiometric test booth), assembly and installation.